Welcome to Oconee County's
The Oconee County Mountain Bike Team is a non-profit organization dedicated to supporting youth mountain biking in Oconee and neighboring communities.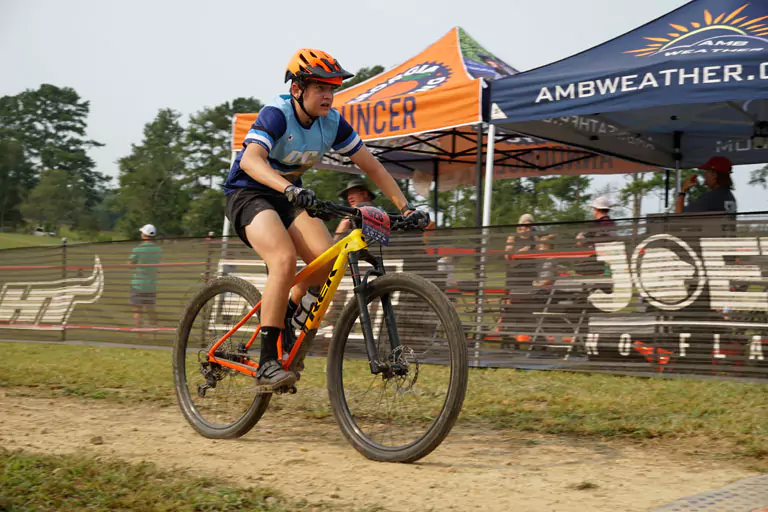 Looking to get into mountain biking? The Oconee County Mountain Biking Team (OCMTB) is available to middle school and high school students in Oconee and our neighboring  communities. Nobody sits on the bench (it's hard to even find a bench in the woods). There are no tryouts to join our team and participating in races is optional. We focus on helping the kids build a lifelong love for mountain biking while having fun and fostering friendships.
Interested in racing cross country mountain biking? The Oconee County Mountain Bike Team races in the Georgia Cycling Association Race Series. This is a great opportunity for the kids to enjoy competition and ride some of the awesome trail systems in Georgia. Plus, parents get to pull up a chair, cheer on the kids, and enjoy food and conversation!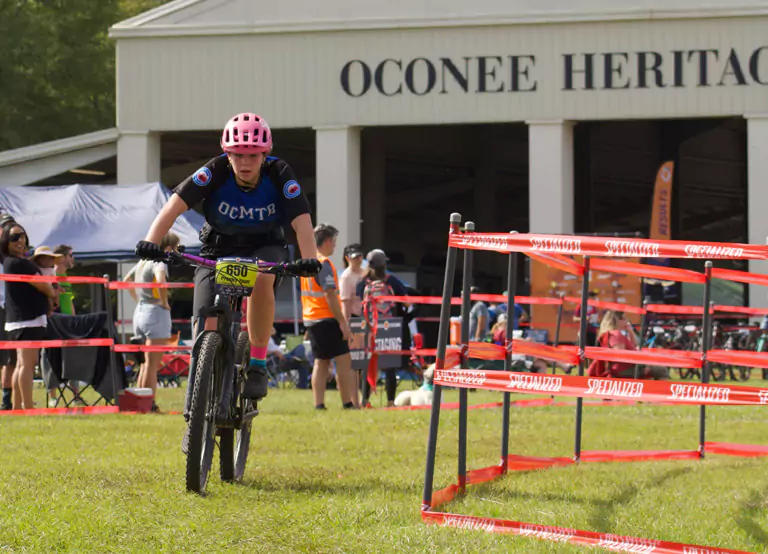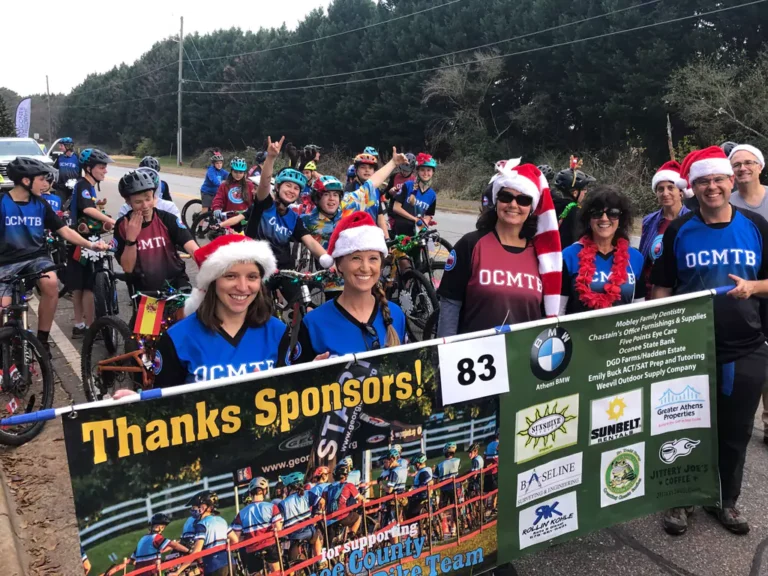 Officially we're a team, but we're really one big bike loving family. We ride together, we camp together, and when you join us, we guarantee you'll be in great company. Whether you're a rider who likes to rip it up on singletrack, or are a parent who wants to help us root on the kids, there's room for you on OCMTB. We can't wait to see you at the trail!      
WHY JOIN THE OCONEE COUNTY MOUNTAIN BIKE TEAM?
Oconee County mountain bike team news
Ready to Get Started with OCMTB?